Honey Rider Sunrise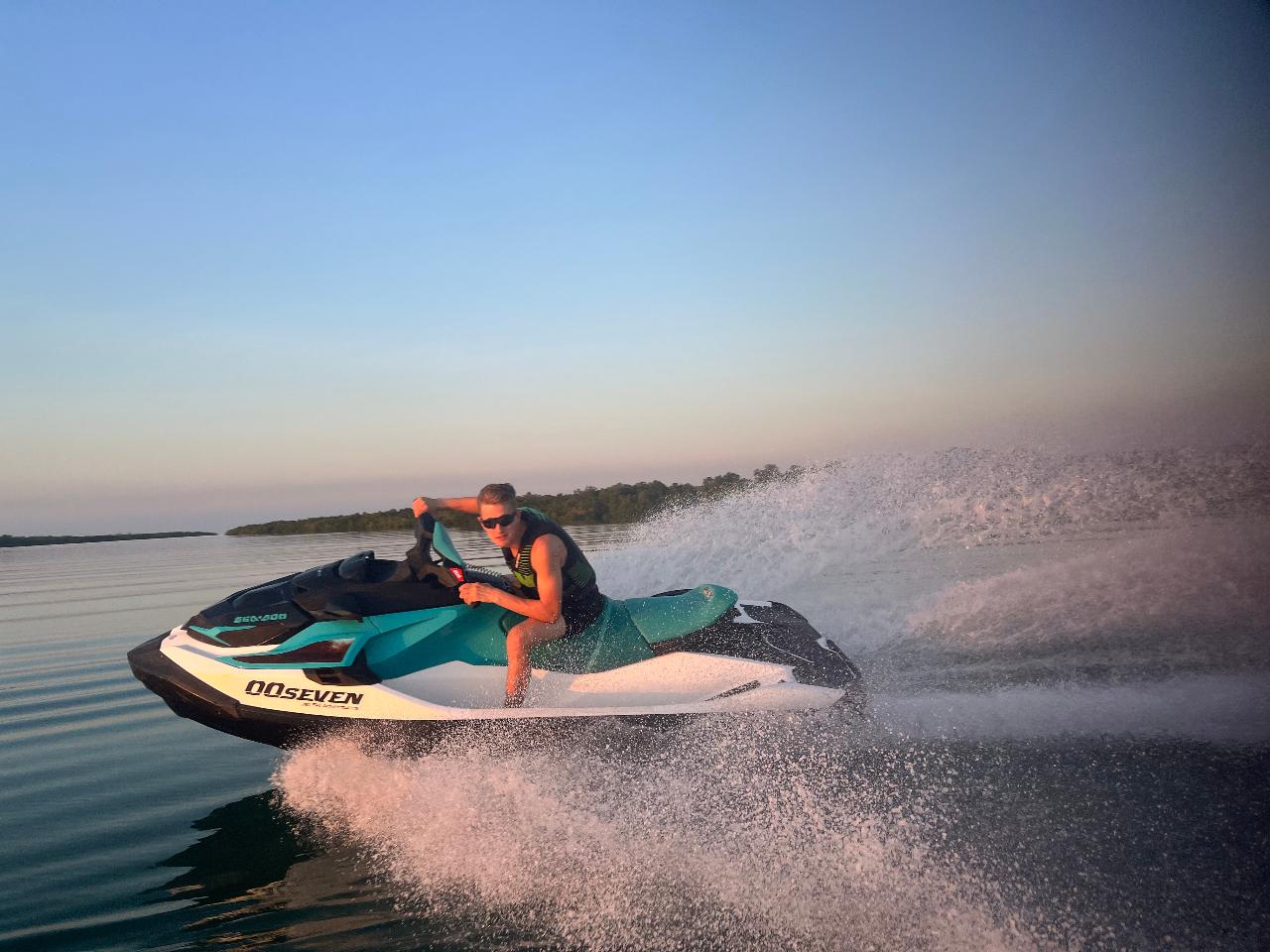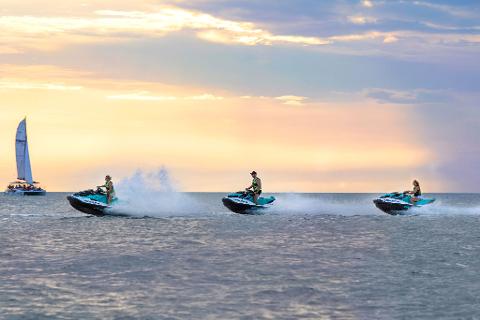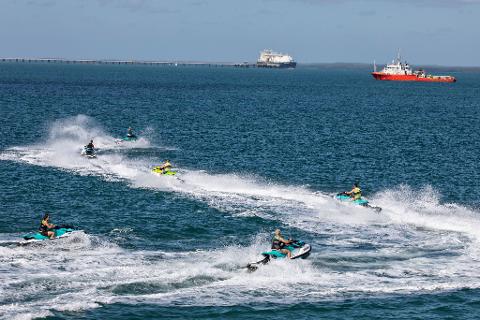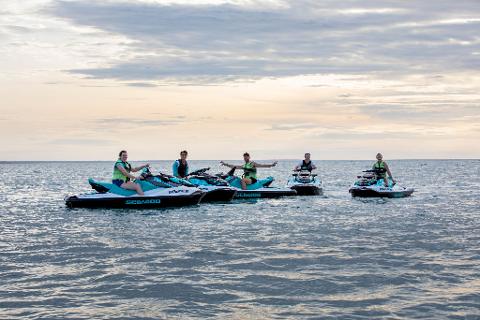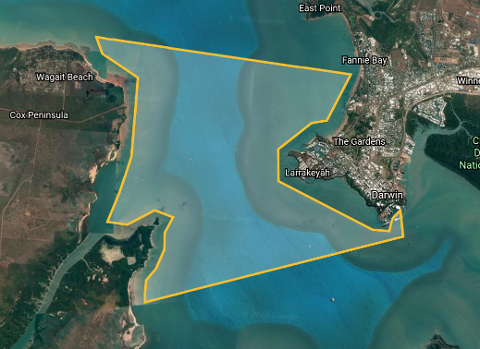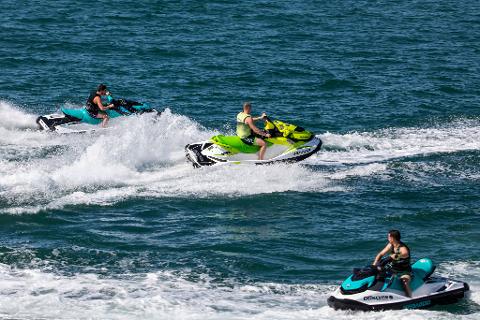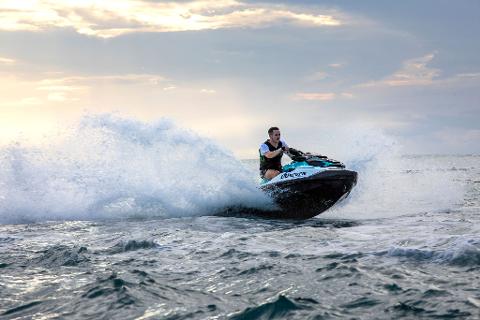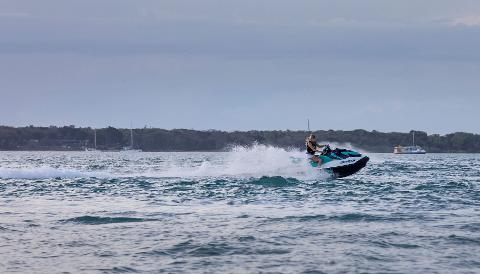 Duration: 90 Minutes (approx.)
Location: Darwin, NT
Product code: 007E
Witness the sensational glow rise above the city and escape reality on this 90 minute mission. Slingshot your way along the coastline, carving sharp lines through the ocean. You often find conditions as smooth as a martini glass at this time of day, this experience will have you gasping for more!
Price is based on 1 adult per jetski and addtional passengers are $59, maximum 1 passenger per ski. Passengers must be 10 years of age or older. Passengers 16 and over may switch freely with the driver of the jet ski throughout the tour. See "Age Restrictions" below for additional passenger information.
Not totally comfortable in that drivers seat? Hop on the back of our guide's jetski and enjoy the ride for just $75! Maximum 1 guide passenger per tour is permitted. Passengers must be 10 years of age or older.
Terms and Conditions
Liability:

The driver of the Jetski is responsible for
controlling their jetski in a safe manner.
By signing the waiver prior to your tour,
you agree that your Credit Card details will be used to recover up to
$5000 required to repair the damaged equipment.

Option
Adventures provides customers the opportunity to purchase Insurance
cover for an additional $25 which covers DAMAGE ONLY for the first $2500
caused by the customer.
Please respect the guide and the directions given on tour. You are responsible for the ski you are riding.
Please note, no spins - 360's, attempting to spray other Jetskis with or deliberately trying to throw off passengers.

You must meet your guide at Dock 1, Stokes Hill Wharf 30 minutes prior to your tour start time.

Customer Requirements:

It is mandatory that all customers must read, write and understand English to be eligible to participate in our tours. Customers are not allowed to be under the influence of DRUGS or ALCOHOL at any time while on 00seven Jet Skis. 00Seven Jet Ski Adventures provide a comprehensive safety briefing which is mandatory for all participants to view and understand. All participants must complete the accompanying test prior to departure on any of our tours.
Participants can watch the pre-tour safety briefing here - https://youtu.be/Z65H5WcCLj0

Age Restrictions:

Passengers 10 to 15 can ride if they are accompanied by a driver 18 years or older. Teenagers aged 12 to 15 may have the opportunity to drive the ski when accompanied by an adult 18 or over at the discretion of the tour guide. Teenagers aged 16 to 18 can ride the ski alone providing they have a parent or guardian's authorization.
Weight Restrictions:

Not to exceed 200 kg including rider and passenger combined.
Time, Distance and Routes:
Please note that the time and distance of our Tours may vary depending on numerous factors such as weather conditions, water conditions, rider ability and traffic conditions. Depending on the time of the year (peak or off-peak) and tidal movements, the routes of our Tours may also change.
Cancellation Policy:
Cancellations by a customer:
00Seven Jet Ski Adventures have a cancellation policy which requires a minimum of 24 hours' notice prior to departure date. Bookings may be rescheduled subject to availability. All group bookings require a 7-day notice prior to departure for cancellation.
Cancellation by 00Seven Jet Ski or booking agent:
Should it be necessary for 00Seven Jet Ski to cancel due to circumstances beyond their control, a full refund will be made to the customer if rescheduling is not possible.
Failure to turn up to your tour on time or not at all will result in you losing your booking in full and no rescheduling will be available without full payment of new booking.
Weather:
00Seven Jet Ski Adventures operate in most weather conditions. Should un-favourable conditions be imminent due to storms or extreme conditions all reasonable steps will be taken to re schedule the booking. Should this not be possible a full refund will be given to our customers.